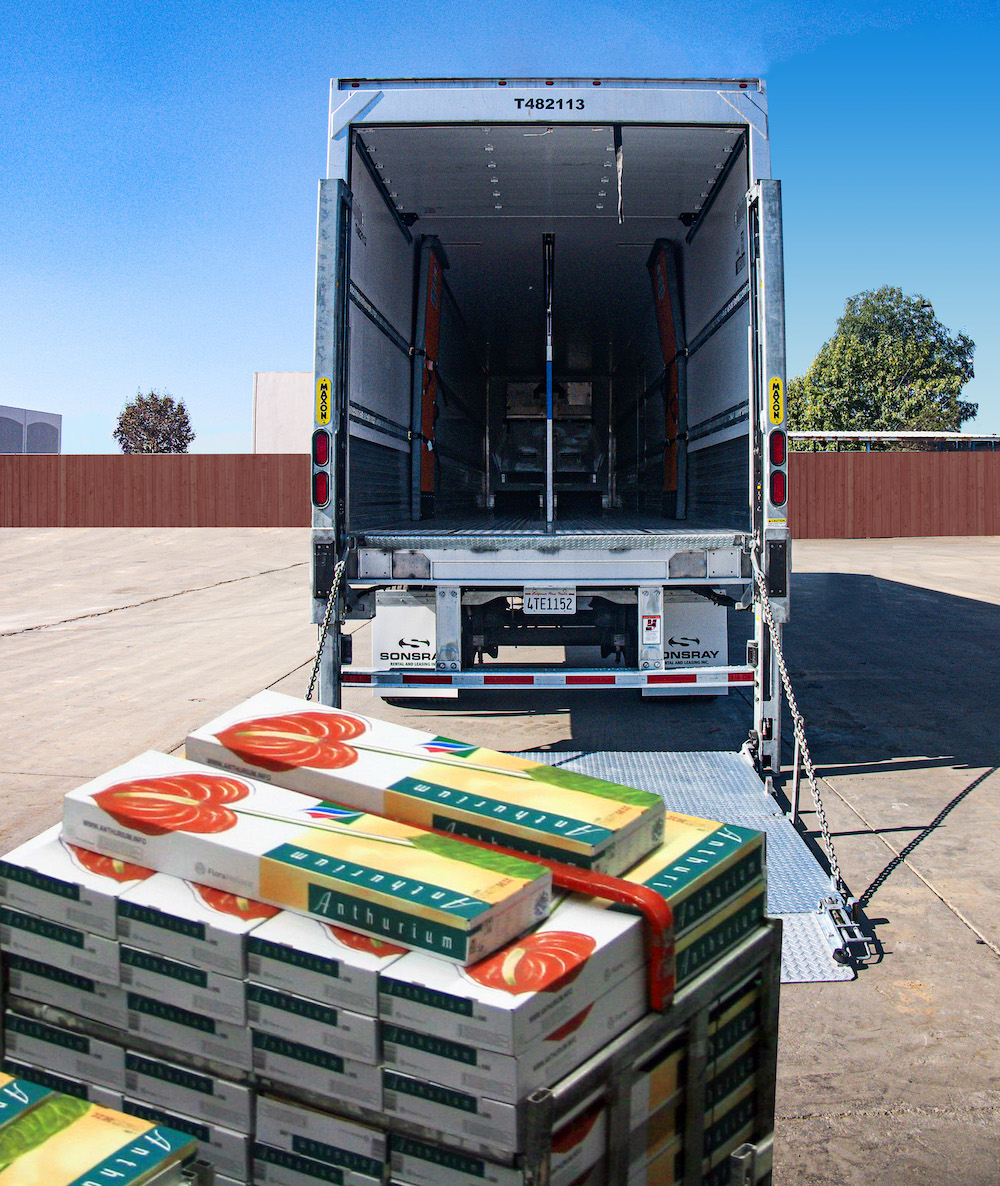 Cooler Trailer Rentals Ideal for Holiday Shipping Surges
It's not uncommon to see an uptick on cooler trailer rentals around certain holidays throughout the year.  With Valentine's Day behind us and Mother's Day about 3 months away, we can't help but notice the correlation.  Many distributors rent refrigerated trailers to transport flowers and chocolate during the months of February and May.
Did you know 58 million pounds of chocolates were transported around the nation to retailers just for Valentine's Day alone?  Yes, and romantics coast to coast spent about $2.4 billion dollars on Valentine's candy.  But that's not all Americans shelled out on loved ones.  Another $2.3 billion dollars was spent on flowers.  Over a million pounds of flowers are shipped around this time of year per air cargo companies.  Once they make landfall, they are loaded on refrigerated trailers and sent on their way to a distribution center.
It's no wonder when an influx on refrigerated transportation needs arises, distribution companies seek cooler trailer rentals.  Opting for cooler trailer rentals is a cost effective way to add more refrigerated trailers to your fleet without the actual expense of purchasing reefer trailers.
Avoid the Initial Cost
Purchasing refrigerated trailers is a steep expense.  Whether you choose a Stoughton, Great Dane or Utility trailer, then you have to outfit the trailer to your refrigeration needs.  The trailers will need to be insulated.  You will need to choose the appropriate reefer equipment, and some companies require bulkheads for multi-temp compartments.
Sonsray Rentals & Leasing can save you the headache when you're looking for temporary cooler trailer rentals solutions.  SR&L only installs Thermo King Precedent units.  Thermo King is a brand who is committed to developing market-leading, innovative product solutions and technologies designed to care for the environment.
Peace of Mind
You can rest assured when choosing cooler trailer rentals from Sonsray Rental & Leasing you won't need to worry about compliance.  The fleet of trailers owned by SR&L are regularly serviced, inspected and properly maintained.  The reefer equipment is in compliance with emission regulations, and all FHWA and DOT inspections are performed as scheduled.
Now Accepting Reservations
So the next time that you're considering cooler trailer rentals because there's a spike in seasonal transportation demands, contact Sonsray Rentals And Leasing.  They make it very easy to supplement your fleet without any unnecessary long-term expenses.