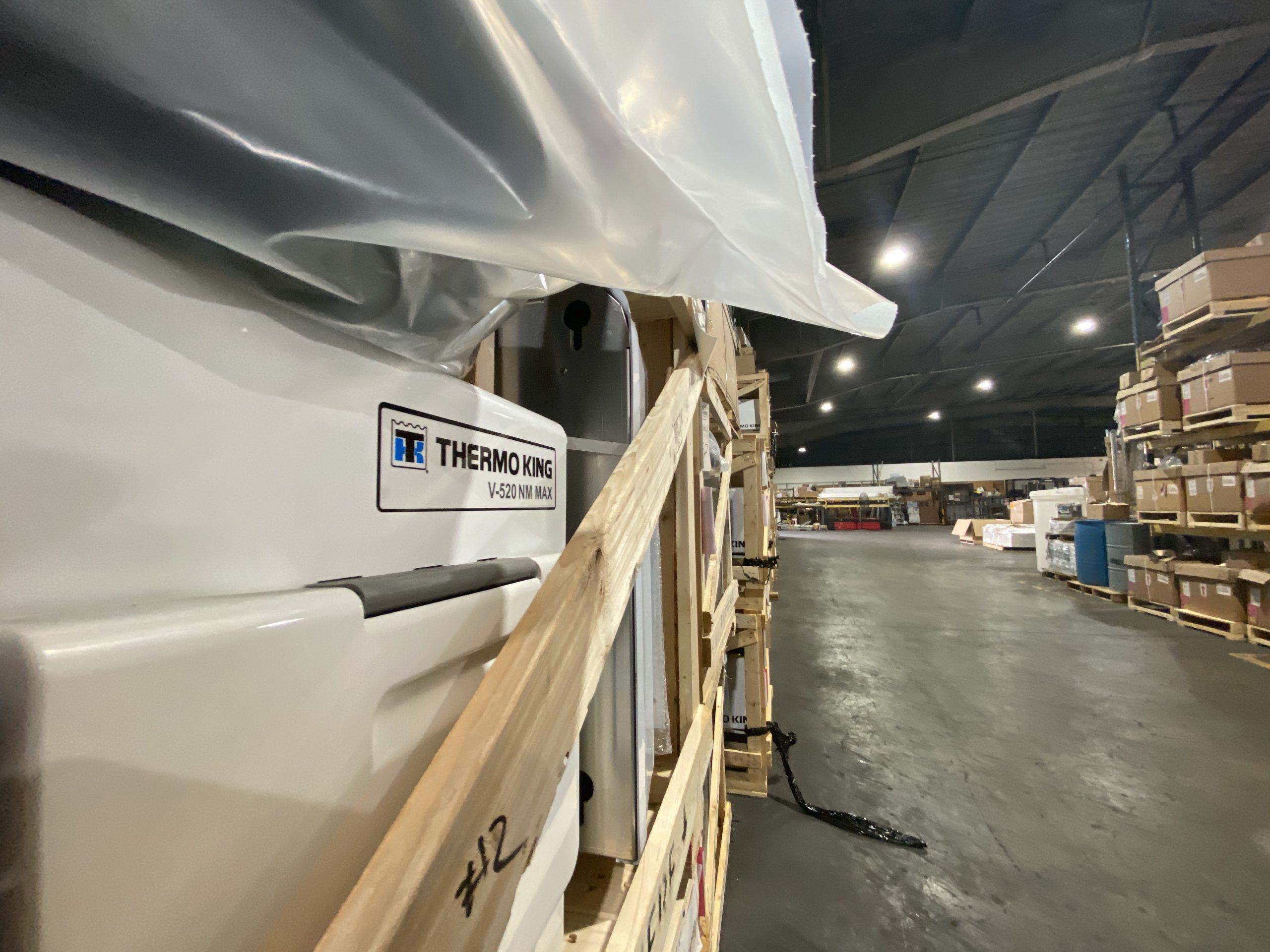 The impact of COVID-19 on global supply chains cannot be overstated. As our economy picks up, we are still seeing the lingering effects. 
Automotive industry executives told the New York Times that supply and demand had not been this out of touch in decades. The last time we saw this kind of dissonance was in the wake of WWII. Of course, that particular shortage was due to materials and labor working towards war machines and planes instead of cars. Today we have a less tangible culprit, the global pandemic. 
A High Demand for Reefers
Refrigerated trailer production's current challenges echo those of car manufacturers. The demand for reefer trailers is high, but the rate of production is unequal to the task at hand. Trailer manufacturers are having a hard time receiving sufficient materials and components. Their order volume exceeds available resources.  
Dry vans and refrigerated trailers are particularly vulnerable to the shortage of components. In another parallel with the car industry, trailer manufacturers are struggling to acquire needed processing chips. Even tires can be hard to come by. ACT Research reported that in January 2021, trailer orders exceeded the rate at which the industry can build them by 66%. 
Shortages Inform Prices
The scarcity of available components is driving their price higher. Materials for reefer trailers are also in direct competition with their cousins, the trucks that haul them. Consequently, manufacturers are struggling to forecast their production costs. This inability to reliably estimate their own costs is affecting their ability to set customer prices. 
Once manufacturers secure the needed materials, they must contend with another supply chain drama: a shortage of labor. David Giesen of Stoughton Trailers told Transport Topics, "With more labor we could build more trailers–until we reach the caps on components. But at this point, labor is the constricting factor for us." 
With these two limiting factors in play–components and labor–industry professionals forecast continued uncertainty. They advise that we will see prices fluctuate and rise to accommodate these production challenges. The volatility of the cost of materials will inform trailer costs as manufacturers seek to balance their bottom line.
What it Means for the Buyer
These supply chain struggles are also felt by the consumer. Buyers will find the obstacles to production reflected in their invoices, and in their wait times. Transport Topics reports that many manufacturers have a long list of backorders due to the dissonance between supply and demand. Buyers should anticipate long lead times from the time of an order to the time of delivery.
The Journal of Commerce reports that high demand and production backlogs will be felt well into 2022. Buyers can expect these delays to continue to inform the price of buying new trailers. Now more than ever, leasing a refrigerated trailer may be the more cost effective option. Production delays guarantee leasing or renting will be the most expedient option. 
Reach out to Sonsray Rental & Leasing to learn more about how we can support your business.