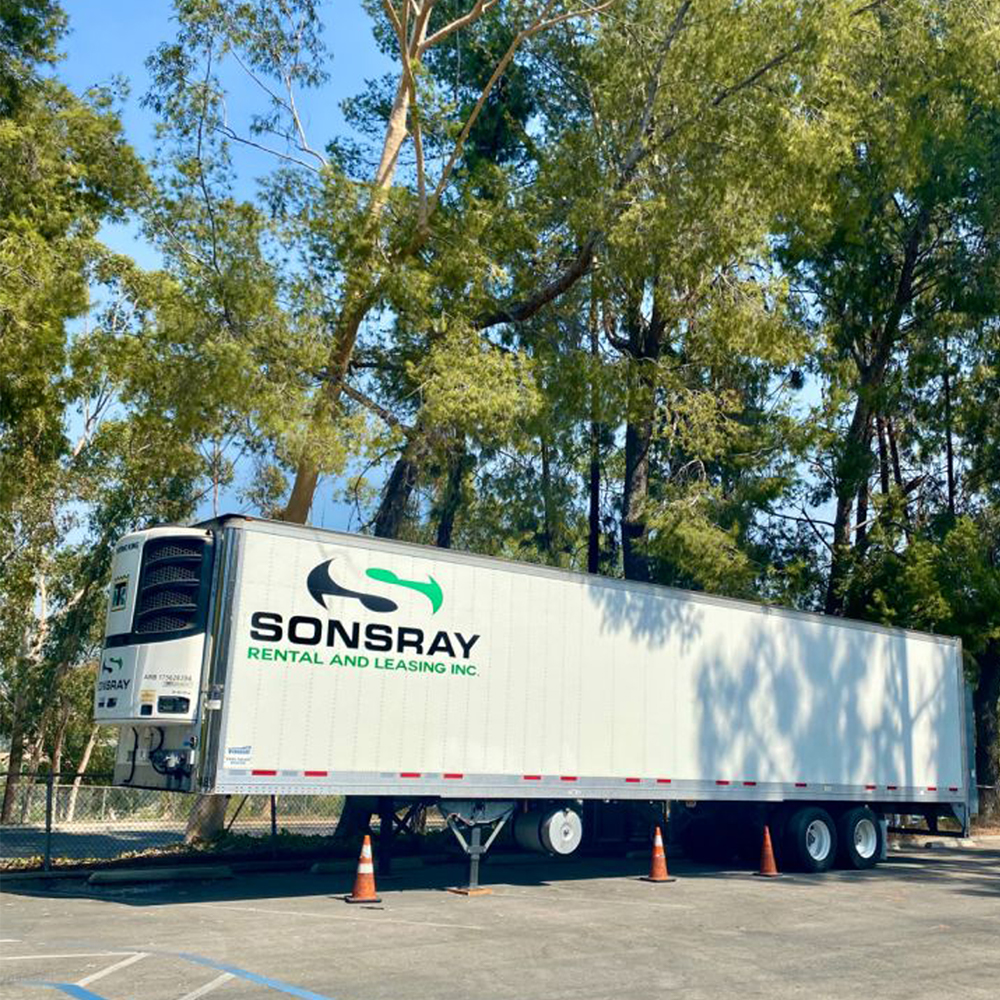 What's in store for the Trailer Refrigeration Rentals Business for the Upcoming Holiday Season
Well, we're in the last leg of 2020 and what a year it's been for the trailer refrigeration rentals business.  We have entered the last quarter of the year, and we begin to get into a jolly state of mind with the upcoming holiday season.  Climate control trailers are required to transport candy for Halloween.  Our industry sees an influx request on trailer refrigeration rentals for the Thanksgiving holiday; as frozen turkeys and other foods require to be transported from poultry farms, to grocery stores, food banks and restaurants.  Furthermore let's not forget about December's holiday season when families all over the country gather for Hanukkah, Christmas and Kwanzaa; and once again frozen food items such as turkeys, hams,  vegetables and desserts are transported from farms to food distribution centers to eventually end up at your dinner table.
Despite the times, we're happy to be part of an industry where transporting the foods for your festivities is still being made possible due to the trucking industry considered an essential business.  With schools being closed and restaurants not being able to open to full capacity, the refrigerated trailer rentals business has definitely felt an impact, but it gives us great satisfaction to know our holiday season will not be cancelled.
There is light at the end of the tunnel as our current administration has announced Operation Warp Speed.  Which it's an accelerated plan to produce and deliver 300 million doses of safe and effective vaccines by January 2021.  Companies like Sonsray Rental And Leasing, a business who specializes in trailer refrigeration rentals, will be making its fleet available to join the effort in the mass distribution of these Covid-19 vaccines.
In the meantime, as food distribution centers, poultry farms and butcheries prepare for the next 3 months of holidays, they may start seeking trailer refrigeration rentals to temporarily add to their fleet.  We want to make sure that the next time you are seeking a climate control trailer you pick the right kind of refrigerated trailer company that looks out for the safety of its customers.
First and foremost, Sonsray Rental And Leasing goes to great lengths to inspect, decontaminate and sanitize their reefer trailers before they are rented out and when they are received from the exterior and the interior of the box.  They follow all CDC and EPA guidelines and protocols as implemented by Federal and State guidelines using only appropriate disinfectants.  These disinfectants must be EPA registered authorized to be used by hospitals and labeled with claims to be effective against Covid-19 and SARS.  SR&L utilizes 4 rounds of cleaning: 
Wet cleanse – Wipe down all surfaces and let dry

Repeat 2 more times, step 1

Fog Machine – Acceptable for interior sanitation, fill the entire inside of the trailer and allow to fully set and dry
Overall life seems to be getting back to normal little by little and with the vaccine in the near horizon, things are looking pretty promising for 2021.  We can thank our truck drivers who are risking their lives ensuring products in America are moving to stores, hospitals and elsewhere.
Truck drivers will be ensuring our food and desserts arrive safely for the approaching holiday season, and what' next is what I'm looking forward to….Super Bowl 2021.  Oh yes, we can thank truck drivers, for the delivery of cold brews and chicken wings as well.  Hopefully by February 2021, we all can enjoy the game with a cold cerveza and a large group of friends without having to social distance any longer.  Needless to say, Sonsray Rental And Leasing will be standing by ready to help with any refrigerated trailer rental needs to ensure our Super Bowl parties go as usually planned.